While it's clear that Special Olympics Northern California & Nevada (SONC) is having a positive impact on the athletes they serve, it's also obvious that they're not interested in resting on their laurels. Already, they're using data in order to better inform their decision making and more effectively tell their story of impact. But, as is the case for many nonprofit organizations, those steps involve navigating multiple systems and adding to workloads across the chapter.
"We don't have a dedicated person who oversees all the different databases that we need to manage," explains SONC CEO, David Solo. "And some of those databases don't talk to one another. We're trying to revamp that system, but it's been a long time coming."
As a first step to strengthening their approach to data collection, UpMetrics is helping SONC define specific goals and metrics for the impact of their programming. This includes diving into their key program activities and collaborations across teams.
"People who have multiple job functions already are working on inputting the data, so we need to make sure that our systems are as streamlined and easy to use as possible."
The SONC program serves more than 27,000 children and adults with intellectual disabilities (ID) from all over Northern California and Nevada—offering coaching and athletics, health screenings , as well as K-transition school programming, including Unified Sports, whole school involvement, and their young athletes program, which extends to preschool-age participants. Their stated mission: to provide year-round sports training and athletic competition in a variety of Olympic-type sports for children and adults with intellectual disabilities. This gives them continuing opportunities to develop physical fitness, demonstrate courage, experience joy and participate in a sharing of gifts, skills and friendship with their families, other Special Olympics athletes and the community.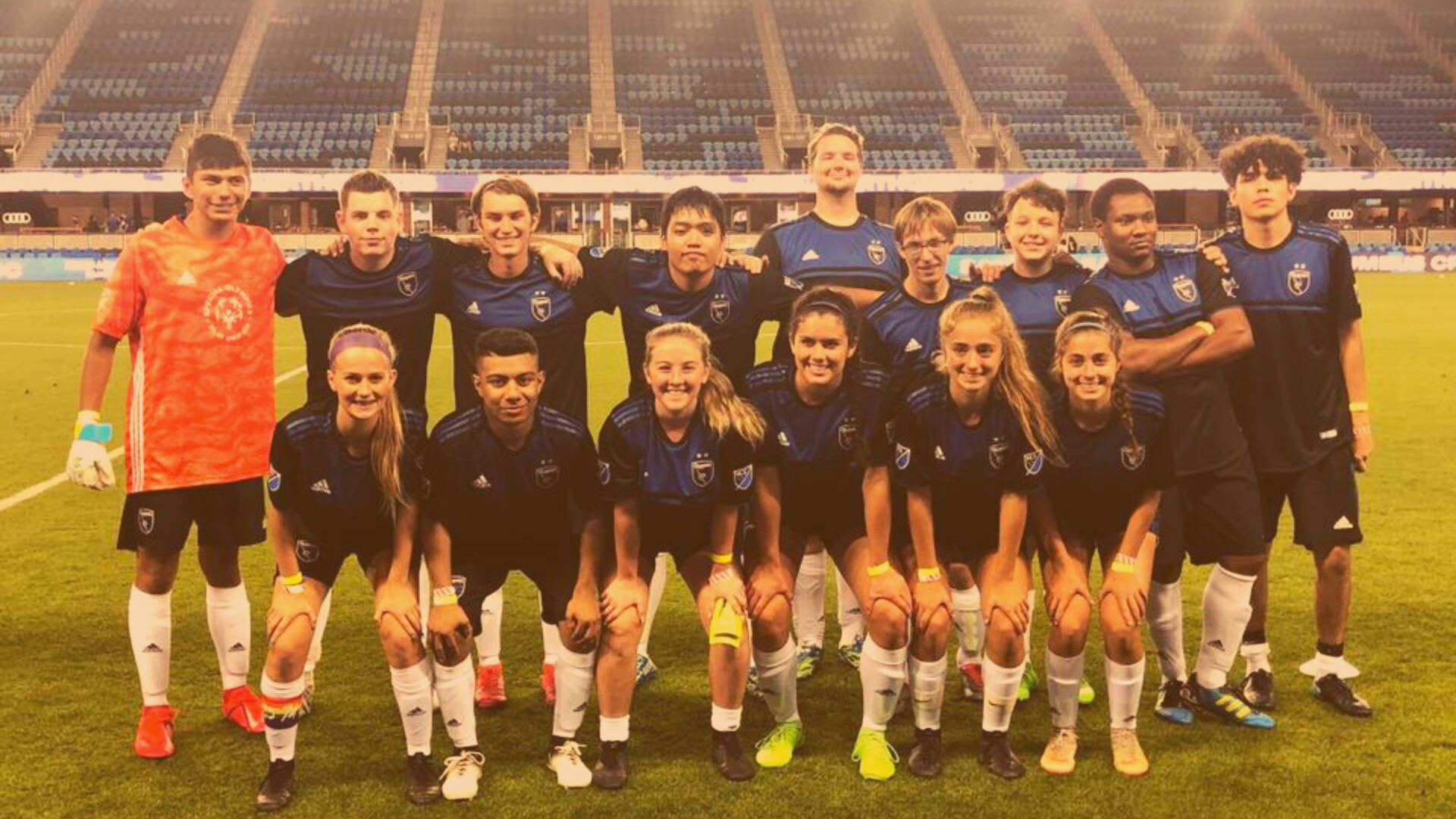 On Telling Their Story with Data
In the long term, Solo knows that the more complete the data, the more compelling a story he and SONC can tell about their collective impact.
"We use quantitative data a lot in presentations, but ultimately, what does it mean? It goes beyond the numbers. That's, for me, the big thing—the qualitative piece. For example, inclusion: When we started our work in San Francisco Unified School District, what percentage of people even felt comfortable speaking to someone with a disability, and how did involvement in our programming change that perception—is that proof of inclusion? I think when you couple that with other metrics, like bullying and other factors, you begin to see the whole picture. We want to be able to tell our story in a more complete way."
Using correlation studies and carefully tracking other factors that roll up into outcomes, SONC will be taking every opportunity not only to highlight successes, but also use data internally to learn and improve their approach.
"We've also talked about KPIs," Solo says, "in terms of internal planning and decision making. How do we make sure that we are accountable?"
By collecting multiple data streams in a single place, SONC will be able to efficiently track various indicators tied to organizational goals, and make sure that they're moving in the right direction.
"Are we impacting attendance? Graduation rates? Are we able to link our programming in schools and those kinds of outcomes? We want to say, look, we're helping to foster a more inclusive environment at schools, and you can see that through kids with ID coming to school more often, or not feeling bullied. Those are things we are looking to understand better through more data analysis."
As SONC continues to expand its impact beyond sports for athletes with intellectual disabilities, to inclusion and behavior change through Unified Sports, data will be a key element of how the organization implements its strategy and shares its story.
Thanks very much to David Solo for the interview! Photos courtesy of Special Olympics Northern California & Nevada. Learn more about SONC via their official website.
Learn more about UpMetrics solutions.